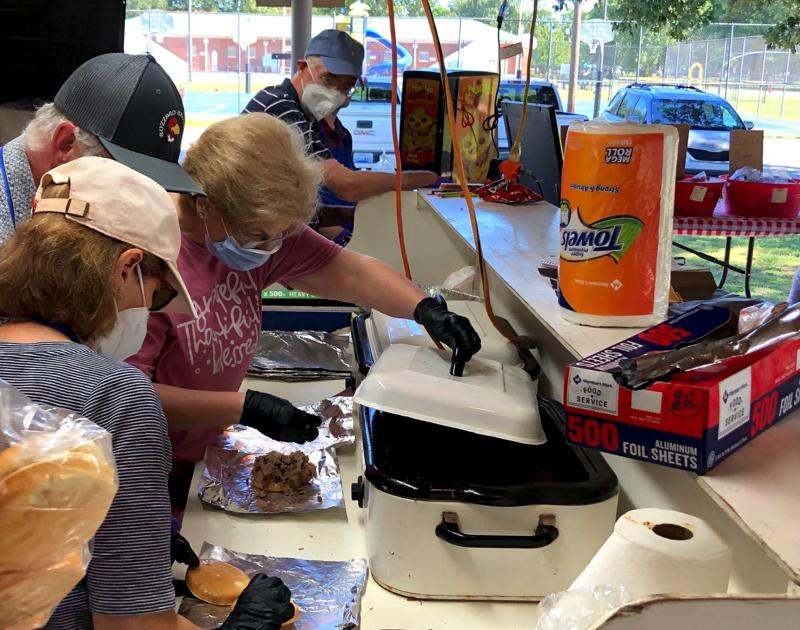 Community support is key to the success of Barbecue Off the River | New
Overall, the good weather and strong community support contributed to the success of the second Barbecue Off the River fundraiser, according to the event organizer and several vendors.
Now in its 27th year, the annual community-wide fundraiser known as Barbecue On the River has been held 'off the river' for the past two years due to concerns about COVID-19.
While fundraising totals were still determined by the 12 participating vendors on Monday after the 2021 event which took place from last Thursday to Saturday, Susie Coiner, executive director of BOTR, said that all she had heard was positive.
"What I heard was exhausted, exhausted, exhausted," she said, repeating the vendors' refrain about their efforts.
"What I would like to say is how grateful we are to these people who participated, how innovative and creative they are and how hard they worked knowing that our community is just amazing and supportive. , especially with regard to barbecues and charities. "
Rich Allshouse, of Buzzard Brothers, said their new location at Noble Park has proven to be of great benefit to everyone involved.
"We were never really sure how things were going to turn out, but they worked out better than expected. We sold every day, "he said.
"The location was fantastic, much more convenient for our customers. And, parking. You didn't have to cross half of Paducah to get to the site. We probably had 300% more seating with all the picnic tables set up. "
Over the past few years, Buzzard Brothers has raised funds for the Paducah Community Kitchen.
"We couldn't do what we do without them," AllsHouse said of the community agency volunteers.
"From the start, I can't say enough about Sally Michelson (CEO) and everything she does. And then all their volunteers who came out. They took care of the sandwich-making table and the counter sales. Without all this support, we couldn't do it.
Last year, Buzzard Brothers donated $ 7,777.77 to Community Kitchen, Allshouse said, adding that "we are going to exceed that number significantly (this year)."
John Oliver, Treasurer of Paducah Kiwanis and one of his Barbecue Off the River cooks, said the service organization also hosted a successful 2021 event.
"We sold everything we bought… we had a good year," he said, in their efforts to raise funds for Beyond Uganda and Paducah Day Nursery.
"We mainly sell and deliver packed lunches. I would say overall it was as good as last year. We had a few big businesses that were closed this year where people were working from home.
"It reduced one of the big sales we had last year, but we kind of made up for it in other places," he said. "We haven't seen a major slowdown, although we kind of expected it. We really didn't.
Shane Parker and his son Hunter held a barbecue off the river at Little Castle in Lone Oak, raising money for Bear Cares, a 501c3 organization that helps support children's food programs and supplement the elderly.
"Our real goal is to create one of the first regional food banks," he said. "This way I can complement the charities that feed children and seniors in Illinois and Kentucky.
"The goal is to be able to have a warehouse where we can buy nationwide and be able to complement charities along the river counties."
Parker said on Monday that he and Hunter's Barbecue Off the River raised about $ 4,500.
"The weather was perfect and the turnout was great," he said. "You never know. Thursday started out a bit slow, and I heard it from the other salespeople.
"But we still had some pretty decent sales."
Follow David Zoeller on Twitter, @DZoeller_The Sun
Follow David Zoeller on Twitter, @DZoeller_The Sun