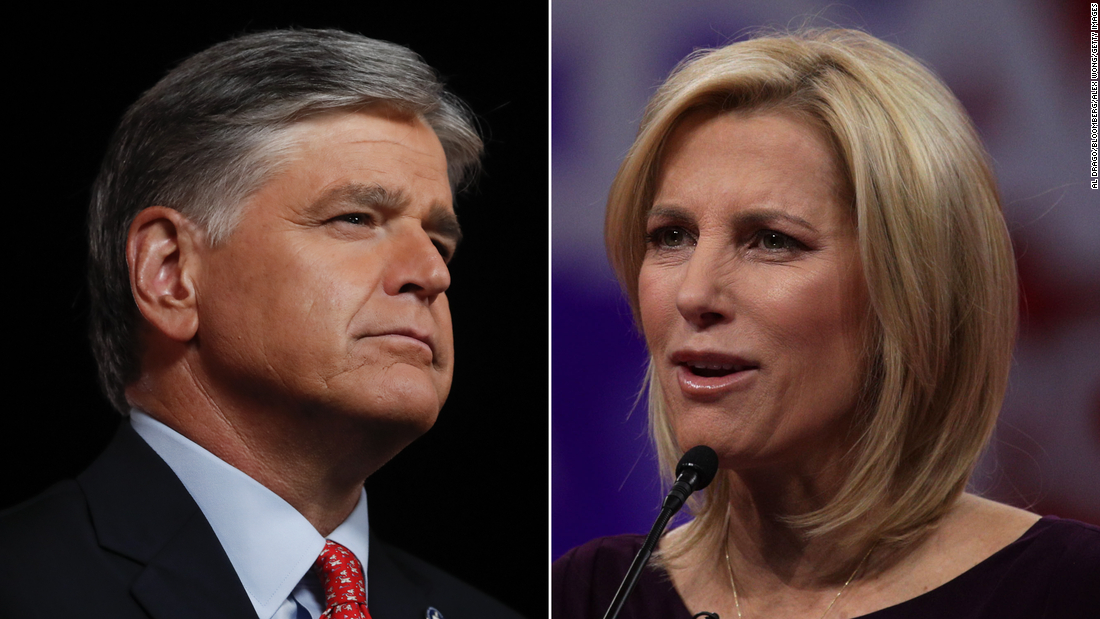 Fox keeps silence on new texts that expose Hannity and Ingraham's hypocrisy on January 6
[ad_1]
Fox News did not bother to broadcast Monday night's meeting of the House committee investigating the 1/6 attack. Newsmax or One America News either. So right-wing viewers failed to hear when Rep. Liz Cheney revealed that some of Fox's biggest stars pressured Mark Meadows for help during the siege on Capitol Hill.
"Mark, the president needs to tell the people on Capitol Hill to go home," Laura Ingraham wrote to Meadows. "It hurts us all. He's destroying his heritage."
She knew. They all knew. They all knew the truth right away. But on the night of 1/6, Ingraham was pitching conspiracy theories on "ANTIFA" and excusing the peaceful "patriots" who, let's be clear, marched through DC based on a lie she repeated over and over again. . Fox's pro-Trump programming was partly to blame for the Big Lie, so when that lie led to violence, of course, some of the hosts panicked and tried to put out the fire.
On Monday, Cheney read two more texts from the Fox stars in Meadows from 1/6. One was from Brian Kilmeade: "Please put it on TV. Destroy everything you've done." The other was from Sean Hannity: "Can he make a statement, ask people to leave the Capitol?" Cheney did not specify what time these texts were sent. But I was struck by Hannah's flippant tone about the unfolding terror. At least Kilmeade said 'please put it on TV'.
Committee 1/6 has thousands of other texts and emails. Cheney only shared a small sample on Monday. But the small sampling is deeply embarrassing for Fox and the Murdochs. As Maggie Haberman said, it "undermines the efforts of anyone whose names she's read who might say January 6 wasn't so bad." It was "not that bad" has been one of Fox's dominant themes this year. This banner on "Don Lemon Tonight" captured it perfectly: "The Fox hosts and Donald Trump Jr. knew exactly what was going on and now they're claiming it didn't happen."
"These texts prove something essential"
Or as SE Cupp said earlier on CNN, "Fox News viewers, you've been had."
Yes, but here's what Fox's hosts are likely to say if they ever get challenged about it. They will say they condemned the riot at the time. And they all did, if only briefly. But Hannity and Ingraham also continued to lie about the election, and strongly suggest leftists were to blame for the Capitol chaos. And many Fox hosts criticized other media for continuing to report on prosecutions and investigations – in other words, for continuing to care about terror. The effort of remembering was so important precisely because figures like Ingraham knew how bad it was. When she wrote "It Hurts Us All" I'm sure she wasn't thinking of America or the rule of law. She was thinking of "us" in the Republican Party controlled by Trump. But she was right: it hurts us all.
Fox's total silence
A Fox spokesperson did not respond to my request for comment on the texts Monday night.

[ad_2]