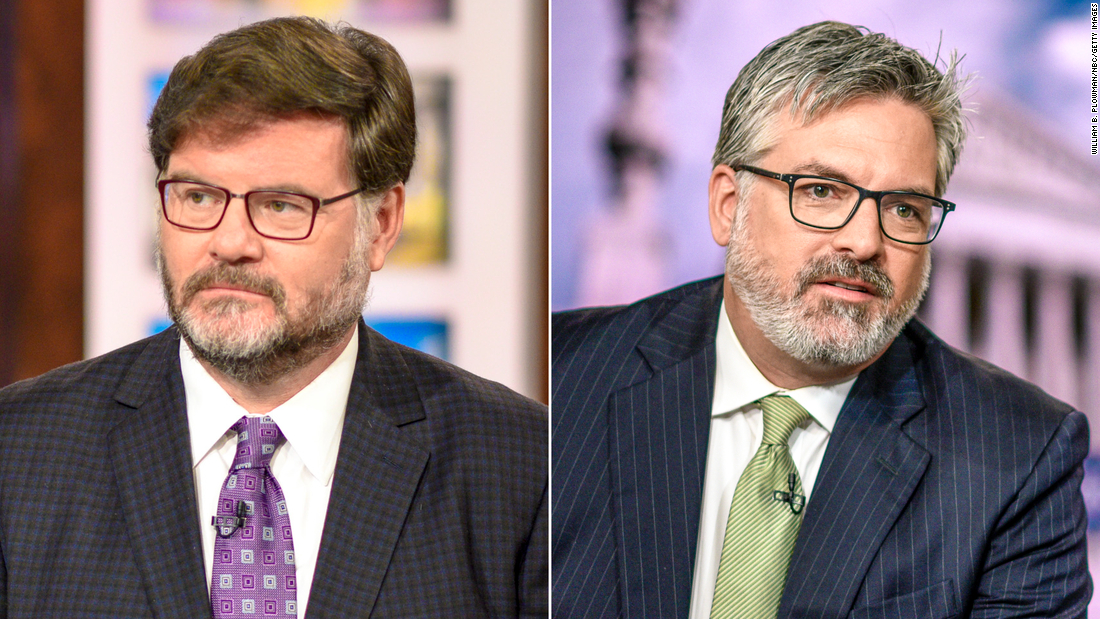 Jonah Goldberg and Stephen Hayes quit Fox News, protesting "irresponsible" voices like Tucker Carlson
[ad_1]
Every month or so, while chatting with sources at Fox News, I express my surprise that Jonah Goldberg and Stephen Hayes are still employed by the network. After all, both men are reality-based conservative thinkers who refuse to surrender to Donald Trump. Sadly, Fox viewers rarely hear from them. They are reserved by the producers of the network so rarely that their contracts could be compared to golden handcuffs.
Now they are dropping the handcuffs.
Hayes and Goldberg announced Sunday night that they had quit Fox. The pair
wrote
in a blog post for The Dispatch, their online home, that Tucker Carlson's propaganda film "Patriot Purge" was the last straw.
"Fox News always does real reporting, and there are always responsible conservatives providing valuable opinions and analysis," the men
wrote
. "But the voices of the leaders are drowned out by the irresponsible," and Carlson is a case in point.
"It doesn't happen. And we think it's dangerous to pretend it does," Goldberg and Hayes wrote. "If a person with such a platform shares such misinformation loud enough and long enough, there are Americans who will believe it – and act on it."
Goldberg and Hayes just couldn't be a part of it anymore.
A rare sight inside Fox
In Sunday night's post on The Dispatch, both commentators said the "Patriot Purge" web series "creates an alternate January 6 story, contradicted not only by common sense, not just by testimony and official statements from many attendees, but by reporting from the news division of Fox News itself. "
Hayes and Goldberg praised the "news side" (which continues to shrink at Fox) but acknowledged that the opinion side had radicalized. "The release of 'Patriot Purge' was not an isolated incident," they wrote, "it was simply the most egregious example of a long-standing trend." So they went out. "We do not regret our decision", they concluded, "although we unfortunately find it necessary".
Better reactions

[ad_2]