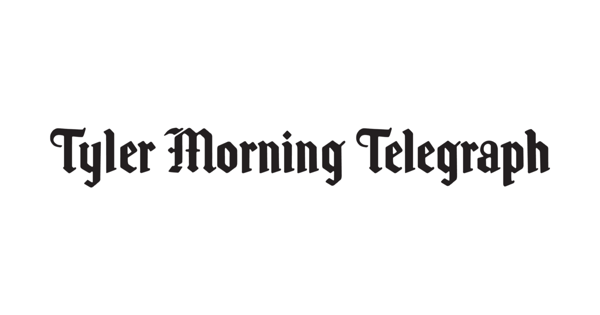 Other Voices: GOP Rhetoric Doesn't Solve Border Problems |
State Representative Matt Krause, a Republican from Fort Worth, made headlines last month when he asked Attorney General Ken Paxton for an opinion on whether Texas could declare a " invasion" at its border and begin enforcing federal immigration policy.
Some will recall that "invasion" is the inflammatory term used by a vigilante in an anti-Hispanic manifesto he wrote before gunning down 23 shoppers at an El Paso Wal-Mart two years ago.
Krause should be ashamed of himself for echoing this dangerous rhetoric. The same goes for Governor Greg Abbott, who used the term "invasion" in reference to immigrants, drugs and weapons crossing into Texas from Mexico.
Abbott is considering Krause's request but acknowledges that there are legal hurdles. He is right. Legal experts say declaring an invasion would likely be struck down in court because they say the framers of the Constitution intended for states to protect themselves against possible invasion by a hostile power, not immigrants coming to America to seek a better life.
Amid unproductive GOP rhetoric about an "invasion," Paxton sued the Biden administration late last month over its decision to end a Trump-era policy allowing mass deportations of jobseekers. asylum by the federal government.
The lawsuits aimed at those desperate to escape violence and persecution in their home countries, and the grandstanding of an 'invasion' of immigrants are the latest ploys Republican leaders in the state have developed to garner support from their right-wing base ahead of the November election. They come on the heels of Abbott's widely ridiculed decisions to bus migrants into Washington using taxpayer dollars and to conduct secondary inspections of commercial trucks at the border.
These inspections blocked border traffic for days and cost the Texas economy $4 billion in lost gross domestic product.
All of this begs the question: If border issues are "a crisis" as Abbott insists, when will Republican leaders take immigration reform seriously? We saw a silver lining with news that a bipartisan group of US senators — including Texas Republican John Cornyn — are aiming to reinvigorate immigration reform negotiations, which have long been stalled in Congress. This is where this debate belongs because border enforcement is a federal responsibility, not a state one.
"I've been here for a while now, and we've never failed to fail on immigration," Cornyn, a 20-year-old Senate veteran, told Roll Call, a Capitol Hill newspaper. "So I hope this time will be different."
Instead of using the bullying pulpit for campaign theater that comes to nothing, Abbott should have brought in Cornyn – the senior member of the Senate Subcommittee on Immigration, Citizenship and Security of Borders – a long time ago, asking him to propose reforms regarding border security and the importance of Texas. labor needs.
Immigrants make up 23% of Texas' workforce and are essential to supporting rapid economic growth. About 1.2 million of those workers hired by Texas employers are in the country illegally, according to the Center for American Progress.
Politicians like Krause exploit the lack of serious proposals for political reform to poison political discourse. Worse, it appears Krause and Abbott are taking inspiration from out-of-state agitators, such as Ken Cuccinelli, former Deputy Secretary of Homeland Security under President Donald Trump. Cuccinelli argued that states can enact the power to use force against immigrants at the border by invoking Article 1, Section 10, Clause 3 of the US Constitution.
Constitutional scholars disagree.
"The intent of the drafters of the entire document is clearly to give the power of national defense to the national government," Jeffrey Abramson of the University of Texas School of Law told The Statesman. "They had in mind an invasion by an organized force, a foreign power, a foreign government.
"Border security is a very serious matter," Abramson continued, "but, in my opinion, it's silly, when you see a real invasion in Ukraine, to see what a real invasion by a foreign power looks like, from thinking that Texas is under a real invasion.
This Editorial Board has repeatedly recognized that border security and immigration enforcement are immense challenges that require informed debate and substantive policy proposals. We don't get that from the party, which instead uses scaremongering tactics and rhetoric. Texans deserve better and they should remember that when they go to the polls in November.