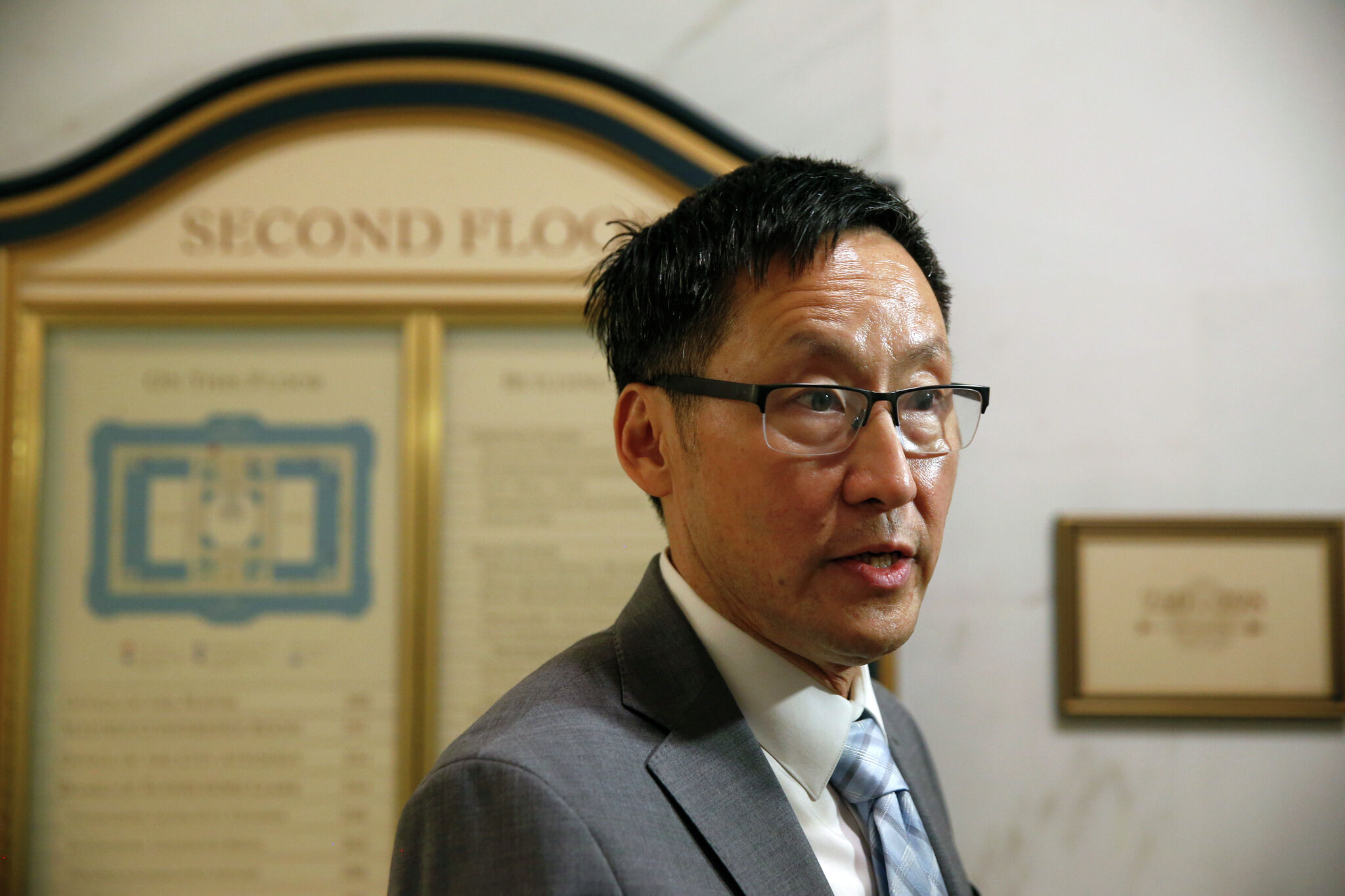 SF supervisor smeared with homophobic 'grooming' flyers
Racist and homophobic flyers were plastered to some of a San Francisco official's re-election signs over the weekend, marking the second time in just over a month that a Bay Area elected official is targeted for its support of gay and transgender people.
Gordon Mar Supervisor posted pictures of the flyers on his Twitter account on Tuesday. One was called Mar, who is Chinese-American, "communist" and "pedophile". Another said Mar means 'no more drugs' and 'no more homelessness', and accused him of 'grooming the kids' and giving 'crackheads free money'.